Let real estate talk finance
We connect real estate objects to accurate data and advice that surpasses the value.
What we do
We value property. Anytime. Anywhere.
Finc offers accurate valuations for each type of immovable property, reaching from residential real estate over commercial real estate to industrial real estate. Thanks to our data-driven approach, conducted in a structured way and based on the newest technology, we optimize your data infrastructure and equip you with tools to make constructive decisions.
Our supported valuation methods
Automated evaluation
An estimation of the value with immediat results
Desktop valuation
A remote valuation by an independent valuer
Full-visit valuation
An extensive valuation with on-site visit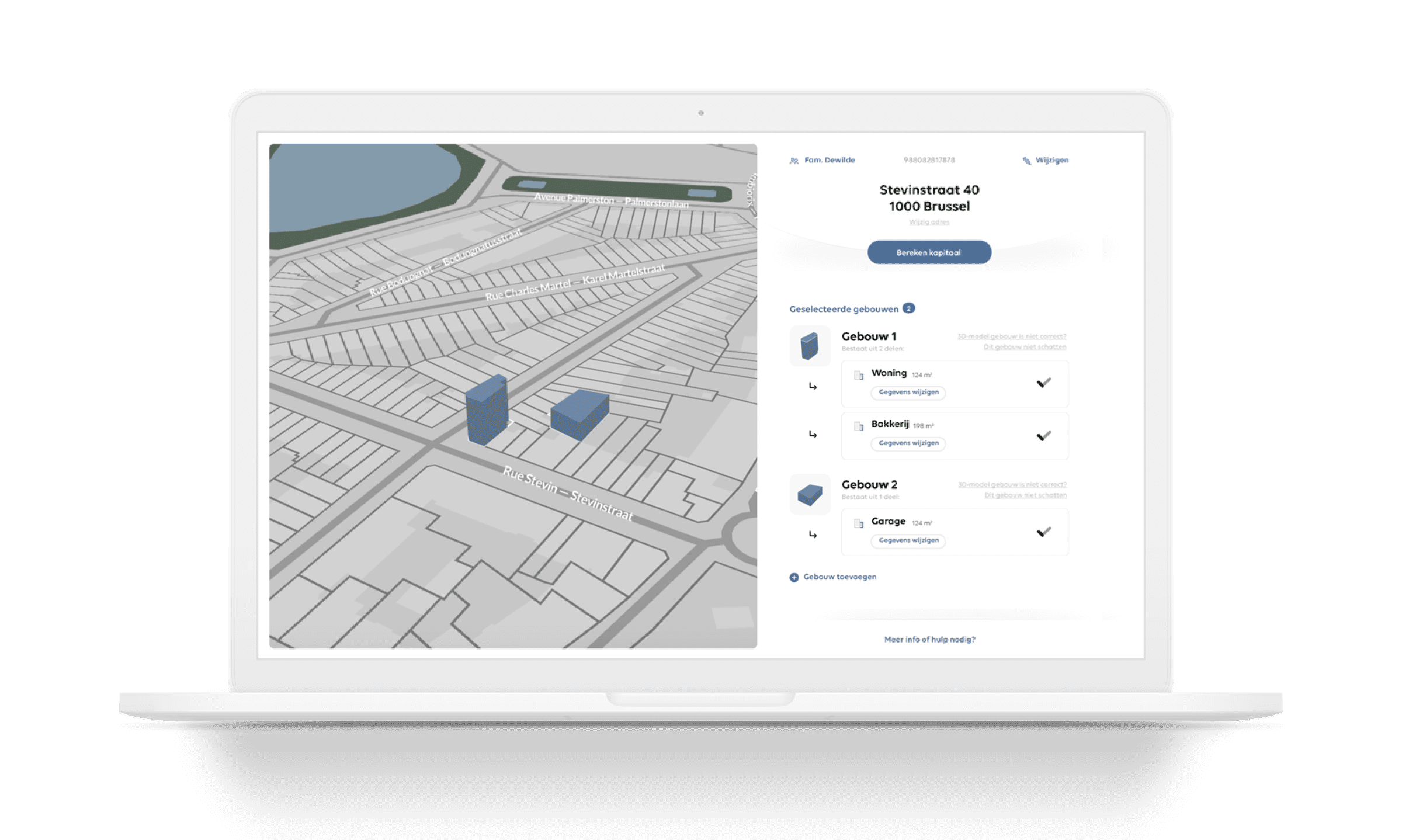 A digital core
The basis of conducting an effective valuation lays in defining the property correctly. Thanks to our user-friendly intake tool, clients can effortlessly request a valuation by indicating the exact object they want to value on an interactive 3D map. Based on the collected information, our tool will automatically propose the optimal valuation method and deliver a fully compliant valuation report with all relevant data and parameters about the property to all involved parties.
Exact location and composition
Parcel and building characteristics
Socia-economical parameters
Story of Finc
About us
Finc originated from Gudrun Xpert, a family business founded in 1983. With 25.000 expertises annually, we are one of the largest real estate valuation companies in Belgium. Various companies and institutions from the financial sector rely on our services and integrated IT solutions.
Our 30 years of experience resulted in a comprehensive database which combines private data with open data processed by our in-house geo specialists. It allowed us to develop a new digital core enriched with trustworthy human expertise and profound market knowledge, giving us a competitive advantage to the emerging prop-tech market and traditional expert valuation institutions.
Contact us
Looking for an integrated solution or a long term cooperation?